Pragmatics, Multidimensional Semantics and Grammar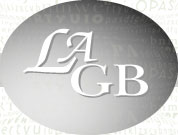 Workshop at the Linguistics Association of Great Britain Annual Meeting.
A workshop organised by Gennaro Chierchia (Milan) and Kasia Jaszczolt (Cambridge) taking place on the first afternoon of the LAGB meeting, preceding Gennaro Chierchia's keynote lecture in the evening. There will be four presentations and a general discussion. The presentations are:
'Meaning in Motion'
Jeroen Groenendijk (Amsterdam/ILLC)
'Modal concord'
Bart Geurts (Nijmegen)
'Merger representations for attitude constructions'
Kasia Jaszczolt (Cambridge)
'Antipresuppositions and related issues'
Orin Percus (San Raffaele)
Register to tell a friend about this lecture.
Comments
If you would like to comment about this lecture, please register here.