Language Tutorial on Pirahã (part one)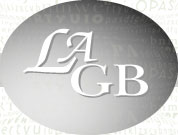 An overview of the major structures, of Pirahã morphology, syntax and phonology.
The tutorial further considers the arguments in Professor Everett's forthcoming article in Current Anthropology for the conclusion that Pirahã provides evidence that languages may follow different evolutionary paths, contra the predictions of Universal Grammar. Sound files, pictures, video and data handouts will be available at the presentation, and a preliminary version of the Current Anthropology article and appendices can be found at http://lings.ln.man.ac.uk/Info/staff/DE/culturalgrammar.pdf
Register to tell a friend about this lecture.
Comments
If you would like to comment about this lecture, please register here.