An A-Level in Linguistics?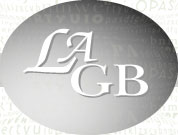 Presentation and discussion on language and linguistics at school
A Special Interest Group of the Higher Education Academy's Subject Centre on Languages, Linguistics and Area Studies, chaired by Billy Clark, has been working on proposals for courses on language and linguistics in school curricula in England and Wales. The group will present and discuss their work so far.
Graeme Trousdale will also give a presentation on the situation in Scotland.
Register to tell a friend about this lecture.
Comments
If you would like to comment about this lecture, please register here.