A Physicist looks at Sport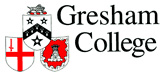 BIG IDEAS
Whether or not Londoners will be watching the next Olympic Games on TV or in a stadium just a few Tube stops away, what is going on in sports of speed, balance, strength, and rotational movement? Why do different sports use such strange scoring systems, and are results in the Premier Football League distinguishable from a random process? This talk will show that very simple physical arguments can improve your armchair sporting appreciation and your competitive sporting performance.
Register to tell a friend about this lecture.
Comments
If you would like to comment about this lecture, please register here.