Economist Debate: 'Prosperity, not environmentalism, is the best way to save the planet'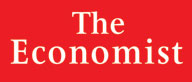 This debate is part of a series of Westminster Fringe debates, partnered with the Stockholm Network. This event is complimentary, however seats are limited so please register (see below).
Is economic growth the friend or foe of the natural world? Will expanding trade and industry innovation actually help the environment over the long run? Or does the blind pursuit of profit inevitably damage our planet? Can we trust developing countries to get greener as they become more prosperous? Or should our precarious environment always be the top priority, whether we are in the first or the third world? Are we too reckless with our finite natural resources? Or should we sacrifice a few more trees to save a few more people?
Register to tell a friend about this lecture.
Comments
If you would like to comment about this lecture, please register here.