Economist Debate: 'Respect for human rights is essential to economic development'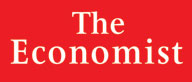 This event is complimentary, however seats are limited so please arrive early.
It was once commonly assumed that economic development and human rights were mutually exclusive, that material success and equality of respect for everybody simply could not work together. Now, times are changing, and the new orthodoxy is fast becoming the exact opposite, that you can succeed materially only when you respect the human rights of your people. But is this always the case? Different cultures have different perspectives on 'human rights', which is itself a term of contention. Can developing societies afford to commit themselves to the ethical demands of the West? If the developed nations were able to disregard human rights on the way to prosperity, why shouldn't other countries be able to do the same today?
Register to tell a friend about this lecture.
Comments
If you would like to comment about this lecture, please register here.