Economist Debate: 'Digital technology will strengthen Public Service Broadcasting, not undermine it'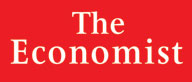 This event is complimentary, however seats are limited so please register (see below).
Can tax-financed public service broadcasting survive the infinite choice and variety presented by digital technology? Are the public goods it offers increasingly available elsewhere, or increasingly scarce? Or is the real danger that the digitisation of public service broadcasting will create online media so powerful that they crowd out their for-profit competitors?
Register to tell a friend about this lecture.
Comments
If you would like to comment about this lecture, please register here.