Stroke - a demographic time-bomb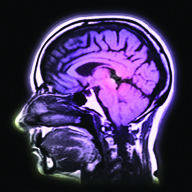 Join Charles and Peter as they define the problem and explore how an impending epidemic may be prevented.
Each year over 130,000 people in England and Wales suffer a stroke; about 30% die within the first 10 days, 30% make a recovery within one month and 30% are left disabled and need rehabilitation. This makes stroke the most common cause of disability, and within the next few decades it will become the most common cause of death worldwide. The good news is that prevention is crucial and that stroke is very preventable. We are increasingly able to identify individuals at very high risk and target preventive treatment accordingly – 'personalised medicine' really is possible in some situations. Join Charles and Peter as they define the problem and explore some of the ways in which we might prevent the impending epidemic, with up-to the minute information on prevention and current/future treatments. What happens to the body during and after a stroke? Are there warning signs, and what should we look for? What are the causes of stroke, how common is it and how can we reduce the massive burden to individuals and to society? This event will be chaired by Avril Mansfield, Chairman of Council at the Stroke Association.
Peter Rothwell is Professor of Clinical Neurology and Director of the Stroke Prevention Research Unit at the University of Oxford. His main research interests are the causes and prevention of stroke and the effective application of the results of research to the management of patients in routine clinical practice.
Charles Wolfe is Professor of Public Health at King's College London. He heads a multidisciplinary stroke team addressing the impact of stroke in a multiethnic south London community and international projects assessing the quality of stroke care. Current work includes estimating the longer-term outcomes after stroke and developing appropriate interventions to improve the quality of life of people with stroke.
This event is supported by Novartis, The Daily Telegraph and the Royal College of Physicians.
Register to tell a friend about this lecture.
Comments
If you would like to comment about this lecture, please register here.