Molecular sculpture: making crystals work for us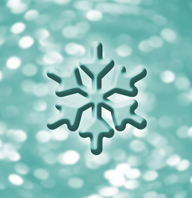 Discover how manipulating crystal shape can alter the activity and other properties at will.
The snowflake – crystalline water – is probably the most striking and readily identifiable example of a crystal formed by nature. The symmetry and shape of the snowflake crystal actually arises because of intermolecular forces, which control which way the water molecules pack. Many natural minerals, like diamond, often adopt characteristic 3D forms such as the octahedron, cube or far more complex shapes. Similarly, fabricated or synthesised crystals have distinctive shapes and it is this property that often determines their behaviour in many important everyday uses. For example, different shaped pharmaceutical crystals dissolve at distinct rates and this governs how quickly they can become active in the human body. By manipulating crystal shape, the activity and other properties can be changed at will. Using live experiments and demonstrations, Ben Slater and colleagues will discuss why materials adopt particular shapes and how computational models are being used to try and understand how to predict and control crystal shape, to make more useful materials.
Ben Slater is a senior research fellow at the Davy Faraday Research Laboratory (DFRL) and also lectures at the chemistry department at University College London. Since joining the DFRL in 1995 he has developed computer simulation methods to understand the structure and properties of materials.
Dervishe Salih is a third-year PhD researcher studying how zeolite materials form and why they exhibit very distinct crystal forms, such as cubes or spheres.
Gareth Tribello is a second-year PhD researcher working on understanding the involvement of ice particles, in the lower and upper atmosphere, in environmentally important chemical reactions.
Register to tell a friend about this lecture.
Comments
If you would like to comment about this lecture, please register here.