The future of surgery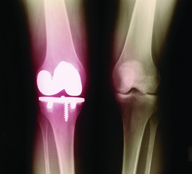 Join us for a look into the innovations we can expect to see in the next decade.
Many portrayals of robots in sci-fi are dystopian– just think Terminator – but have you given much thought to just how useful they might be? Ever considered what it might be like to be operated on by a robot? Well perhaps it's time to start, as an increasing number of surgical procedures are now carried out by robotic devices, operated remotely by a surgeon. This equipment represents a great example of cooperation between surgeons and engineers. The technology is constantly advancing, driven by the quest to minimise invasiveness and patient trauma, thus giving the patient abetter chance of a rapid recovery. But does this enhanced care reduce some human quality that we experience when being treated by another human being? How is the use of these systems regulated? And who takes responsibility should things go wrong? As we continue our series on future technologies and how they will affect our daily lives, join leading Imperial College researchers Richard Ashcroft (Head of Medical Ethics Unit),Sir Ara Darzi (Head of the Division of Surgery)and Brian Davies (Professor of Medical Robotics)as they take an in-depth look at some of the innovations we can expect to see in the operating theatre over the next decade. Duncan Graham-Rowe, a technology correspondent for New Scientist, will chair this event.
This event is in partnership with EPSRC.
Speaker(s):

Respondent: Professor Richard Ashcroft | talks
Professor Lord Ara Darzi | talks | www
Prof Brian Davies | talks


Date and Time:

30 November 2005 at 7:00 pm

Duration:


2 hours

Venue:


The Royal Institution of Great Britain
21 Albemarle Street
London
W1S 4BS
020 7409 2992
http://www.rigb.org/

More at The Royal Institution of Great Britain...

Tickets:

£8, £5 for Ri Members and concessions

Available from:

www.rigb.org or phone 020 7409 2992
Register to tell a friend about this lecture.
Comments
If you would like to comment about this lecture, please register here.