Creative Entrepreneur of the Year Award '05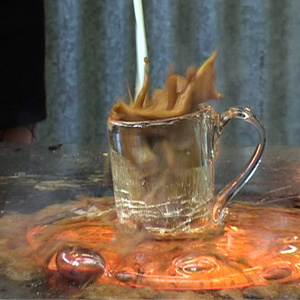 Max Fraser: Journalist, Curator and Author of the Design UK series will give a short lecture and announce the winner of Creative Entrepreneur of the Year Award '05 as well as the winner of the Design Medal '05
6pm – Level 4
Welcome drinks and a private view of the Glasgow 1999 Design Medal 2005 exhibition.
• 6.30pm – Level 5
Announcement of the winner of The Creative Entrepreneur of the Year Award '05 by Max Fraser
• 6.40 – Level 5
Presentation of an iMac G5 to the winning member by Scotsys
• 6.45 - Level 5
Announcement of the winner of the Design Medal 2005 by Max Fraser and presentation of both medal and £1000 travel bursary
More celebratory drinks will be served on level 4 and with access to browse the Design Medal exhibition's winning pieces until 8.30pm, this presents a perfect opportunity for guests to network informally.
Our guests are then invited to attend an after party at The Collage Corner Bar at The Radisson SAS with guest DJ from Glasgow band Raising Kain!
Speaker(s):

Date and Time:

24 November 2005 at 6:00 pm

Duration:


2 hours 30 minutes

Venue:


THE LIGHTHOUSE
11 MITCHELL LANE
GLASGOW
G1 3NU
0141 225 8424
http://www.thelighthouse.co.uk

More at THE LIGHTHOUSE...

Tickets:

FREE (invite only) Invites can be sent out subject to availability

Available from:

Stacey Hunter
Events Development at The Lighthouse
0141 225 8424

Additional Information:

The Creative Entrepreneurs Club

Designers, thinkers, doers, creatives, writers, analysts, stylists, musicians, DJs, gamers, architects and cultural academics – collectively, they represent the membership of the Creative Entrepreneurs Club, the network for the creative industries in Scotland.

We bring these people together to network, pitch their new ideas, listen to inspiring speakers and showcase their work. The CEC hosts around six networking events each year, and has already attracted in excess of 1300 members including Directors or Senior Partners of the most dynamic companies in Scotland

The CEC is coordinated by The Lighthouse, Scotland's National Centre for Architecture Design and The City, which gives us direct access to both established companies and new talent from our Art Schools and Universities. Membership means you'll be joining the network for creative industries, and will have a voice in an ongoing forum for discussion that is shaping a global industry, and defining Scotland's increasingly important place within it.
Register to tell a friend about this lecture.
Comments
If you would like to comment about this lecture, please register here.