Economist Debate: 'A flat tax system is the best way forward for Britain'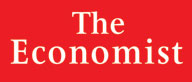 This debate is part of a series of Westminster Fringe debates, partnered with the Stockholm Network.
Flat tax systems now dominate much of Eastern Europe, and over here, the Tories are investigating whether Britain can follow suit. The hope is that a flat tax system would galvanise the economy by making it pay for people to work harder; also it would take many people out of the income tax system altogether; and could help to combat the increasing complexity of the tax system. But would it work? Is it a fairer system for all, not just in theory, but in practice? Or is it just a disguised tax cut for the rich which would hurt middle Britain and leave the least wealthy of us even worse off?
This event is complimentary, however seats are limited so please arrive early.
Register to tell a friend about this lecture.
Comments
If you would like to comment about this lecture, please register here.