The Economist Debate on Public Services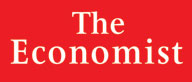 This debate is part of a series of Westminster Fringe debates, partnered with the Stockholm Network.
'If Britain wants decent and efficient public services, it should hand them over to the private sector'
The government spends more than £2 billion a week on public services like health and education. But still we complain about the state of our schools and hospitals; and still our cities are blighted by poverty. Isn't running public services simply too important to leave to timeserving bureaucrats? Surely the best way to ensure that public services are decent and good value is to turn to the best managers we can find. Company executives understand how organisations work and what people want—whether they are hospital patients or aircraft passengers. Or would the profit motive end up poisoning the commitment and dedication of our teachers and doctors? Wouldn't a system geared towards making money inevitably line executives' pockets at the expense of ordinary people? As one of Britain's great achievements, doesn't the Welfare State need defending rather than dismantling?
This event is complimentary, however seats are limited so please arrive early.
Register to tell a friend about this lecture.
Comments
If you would like to comment about this lecture, please register here.