The Bagehot Lecture 2006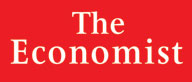 Jon Snow - The Reporter as Witness
The Department of History held its first Annual Bagehot Lecture on the subject of History and Journalism in January 2003.
This lecture is linked to our innovative joint undergraduate degree with City University, on Journalism and Contemporary History.
The Bagehot Lecture 2006 will be held on Friday 13th January at 6.30pm and will be given by Jon Snow (Channel 4 News) on 'The Reporter as Witness'. Though admission to the lecture is free, advance booking is required as entry is by ticket only. Please email events@qmul.ac.uk
Recent Bagehot Lectures
The Bagehot Lecture 2005 was given by Rory Bremner on 'The Art of Political Impersonation'.
The Bagehot Lecture 2004 was given by Richard Ingrams and Paul Foot (Private Eye magazine) on 'The Historical Impact of Private Eye'.
The Bagehot Lecture 2003 was given by Robert Fox, BBC Radio Correspondent during the Falkands War and Senior Associate Fellow at the Centre for Defence Studies, KCL, on History and War Reporting.
The Bagehot Lecture is a public lecture and all are welcome to attend free of charge.
Register to tell a friend about this lecture.
Comments
If you would like to comment about this lecture, please register here.