The Economist Debate: 'Free trade is the only way to make the poor world richer'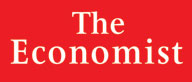 This debate is part of a series of Westminster Fringe debates, partnered with the Stockholm Network. This event is complimentary, however seats are limited so registration is strongly recommended.
Is free trade the only way of raising people in the developing world out of poverty? Could protectionism for poorer countries be an effective tool to level the global playing field? Or would this just lead to unsustainable economic policies as each nation retreats into isolationism? Would the comprehensive removal of international trade barriers improve the lives of people in the poorest countries? Or should we be considering less uniform policies that genuinely work in the interests of all?
Register to tell a friend about this lecture.
Comments
If you would like to comment about this lecture, please register here.