South Africa's Wildlands Story

An illustrated talk by Dr Ian Player and Adrian Gardiner where they will explore the successful salvation of the White Rhino.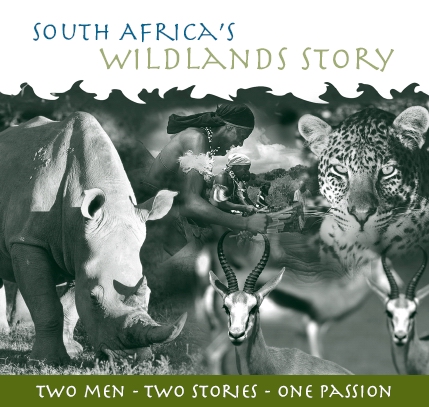 Dr Ian Player, an international conservationist and the founder of the Wilderness Foundation, and Adrian Gardiner, the founder of the internationally awarded Shamwari Game Reserve, will explore the successful salvation of the White Rhino, from its imminent extinction in the 1960's, and the story of Shamwari's conservation success and its ground breaking model of private wilderness designation in South Africa.
The guest of honour, Virginia McKenna, founder of the Born Free Foundation will introduce the speakers. The talk will be followed by a unique auction with items ranging from Rhino sculptures, unusual prints, a thrilling holiday to South Africa and more.
All items have been donated specially for this event. The money raised from the auction and the tickets will be donated to the Wilderness Foundation.
Speaker(s):

Dr Ian Player | talks | www
Adrian Gardiner | talks | www
Virginia McKenna | talks | www


Date and Time:

9 March 2006 at 7:00 pm

Duration:


1 hour 30 minutes

Venue:


Royal Geographical Society
1 Kensington Gore
London
SW7 2AR
020 7501 3000
http://www.rgs.org
Show map



Organised by:


Wilderness Foundation
See other talks organised by Wilderness Foundation...

Tickets:

£20-25 (Students £10)

Available from:

Wilderness Foundation,
47-49 Main Road, Broomfield,
Chelmsford, Essex CM1 7BU
T 01245 443073
E info@wildernessfoundation.org.uk
W www.wildernessfoundation.org.uk

Additional Information:

6:30pm Doors Open
7:00pm Talk Start
8:30pm Auction
9:00pm Reception

The Wilderness Foundation is dedicated to preserving the world's last remaining wilderness areas. This is achieved by advocacy programmes, social partnerships, education and providing direct experiences of wilderness itself. With the central belief that wilderness is the blueprint upon which human society exists – our projects highlight the critical balance needed between wilderness, wildlife and people.

Over the past 35 years, we have helped people to acquire essential life skills through our wilderness trails programme. By using nature as a classroom, skills such as leadership and decision making, self-esteem and respect for others are developed.
A greater sense of responsibility towards the environment and community is an invariable outcome and acts as powerful antidote to the increasing materialism that has become such a large part of peoples' lives today.
Register to tell a friend about this lecture.
Comments
If you would like to comment about this lecture, please register here.