The Economist Debate: 'Putin's energy policy is a disaster for both Europe and Russia'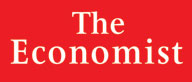 This debate is part of a series of Westminster Fringe debates, partnered with the Stockholm Network. This event is complimentary, however seats are limited so registration is strongly recommended.
Is Russia's energy policy a sinister attempt to recreate its old sphere of influence – or even empire – using pipelines instead of tanks? Or is it an overdue, and justifiable, attempt to put relations with its former satellites on a businesslike footing? [Should Russia be criticised for a communist-era hangover in its energy policy or praised for behaving like real capitalists.] Are western critics of Russia being hypocritical, hysterical or just prudent?
Register to tell a friend about this lecture.
Comments
If you would like to comment about this lecture, please register here.