The Economist Debate: 'Cars will kill the planet'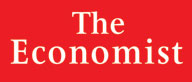 This debate is presented in conjunction with the Hay Festival.
The magic combination of petroleum and the internal-combustion engine powered the 20th century's economic boom. The motor car brought freedom and mobility to countless millions. Even so, this iron nexus also fuelled a hornet's nest of problems for the 21st century to deal with. Pollution, asthma and other health maladies, plus global warming gases, all result from burning petrol in our beloved motor cars. More controversially, our thirst for oil has also led to geopolitical entanglements involved in getting oil from undemocratic, unstable and unreliable parts of the world like the Middle East. Add in the relentless motorisation of China and India, which is accompanying the happy decline in poverty in those countries, and the situation seems grave. But is the automobile taking more than its fair share of the blame here? As car and energy companies invest in eco-friendly engines and fuels, will technology save the day? Or is the automobile simply incompatible with sustainability?
Speaker(s):

Jon Snow, Channel 4 News | talks
Edmund King, RAC Foundation | talks
Jeremy Leggett, solarcentury | talks
Vijay Vaitheeswaran, The Economist | talks


Date and Time:

27 May 2006 at 5:30 pm

Duration:


1 hour 30 minutes

Venue:


The Guardian Hay Festival
Administered from: The Drill Hall
25 Lion Street
Hay-on-Wye
HR3 5AD
0870 990 1299
http://www.hayfestival.com
Show map



Organised by:


The Economist
See other talks organised by The Economist...

Tickets:

TBC

Available from:

To attend this debate, please contact the box office on 0870 990 1299 or register online at www.hayfestival.com
Register to tell a friend about this lecture.
Comments
If you would like to comment about this lecture, please register here.