Productivity and Capital Markets: Globalisation meets Parish-Pump Politics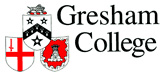 How do we attain Joseph Schumpeter's ideal of market forces, "creative destruction", rather than slowly stagnate?
In Europe , we have particular problems balancing economic policy with labour productivity. Are we in danger of Europe landing on the 'scrapheap' of the global economy? Is current European policy neglecting capital productivity as a superior effect on the "wealth of nations"?
Professor Seifert intends to explore the relationship between productivity and the capital markets. He will argue that while it is essential to have an integrated perspective of all factors that determine the wealth of nations, only if its capital markets unfold their full potential will Europe not fall further behind its global competitors.
Register to tell a friend about this lecture.
Comments
If you would like to comment about this lecture, please register here.