Should we take our leaders as seriously as they take themselves?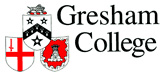 Rhetoric lecture
Political leaders invest time and energy in cultivating their public images and their identity as rulers, but the cultivation is as much for themselves as for subjects and voters. What are the consequences, good and bad, of this for ordinary citizens?
Register to tell a friend about this lecture.
Comments
If you would like to comment about this lecture, please register here.