Dickens and the moving age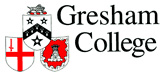 Charles Dickens Series
The age in which Dickens lived saw enormous changes in travel and transport: his writing reflects their impact on people's lives. He was a great traveller, visiting the United States twice and Europe regularly. His writing, both in fiction and journalism, constantly takes its 'impress from the moving age'.
Register to tell a friend about this lecture.
Comments
If you would like to comment about this lecture, please register here.