Hygeia and Panacea: Is prevention better than cure?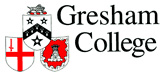 Physic lecture
Better sanitation and hygiene, coupled with immunization, have dramatically reduced illness caused by exposure to microbes. For those who do fall ill, a galaxy of drugs and medical procedures have been invented to treat conditions of all kinds. Among all these means of prevention and cure, which have made the biggest impact on human health?
Register to tell a friend about this lecture.
Comments
If you would like to comment about this lecture, please register here.