The afterglow of the Big Bang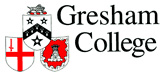 Astronomy lecture
Is there an 'echo' of the big bang? The story of the prediction, serendipitous discovery and interpretation of the microwave radiation left over from the hot early beginnings of the universe. This radiation contains a wealth of information about the history and structure of the universe. It tells us its shape. It reveals the nature of the small lumps that eventually turned into galaxies. It tells us how fast we are moving. It events tells us about irregularities which no longer exist. In recent years there have been spectacular space missions to map this radiation with unprecedented accuracy and in the next year a new European PLANCK mission will be launched.
Register to tell a friend about this lecture.
Comments
If you would like to comment about this lecture, please register here.