The age of dictatorship: Europe 1918-1989 - Stalin and his imitators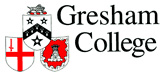 History lecture
The most durable dictators in twentieth-century Europe were Communists dictators. The final lecture in the series shows how Stalin established the pattern of Communist dictatorship, and asks how far the 'cult of personality' survived the process of 'destalinization' that followed his death in 1953.
Register to tell a friend about this lecture.
Comments
If you would like to comment about this lecture, please register here.