The origin of the constellations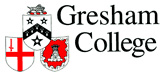 Astronomy lecture
Who invented the constellations? The constellations that we use to group stars into visually associated groups have ancient origins and have been hugely influential throughout human history. We will look at the appearance of the ancient constellations and show how it is possible to reduce from their appearance when and where the first constellations markers lived. This leads to a curious historical puzzle since some famous commentators in the ancient world describe patterns of constellations that they could not have witnessed when and where they lived.
Register to tell a friend about this lecture.
Comments
If you would like to comment about this lecture, please register here.