Birth control, death control and the demographic transition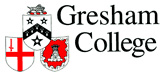 Physic lecture
The improving survival rates of children, and the freedom to plan family size, have dramatically changed patterns of health and disease around the world. In wealthy countries, health is better for longer than ever, and as many people now die from injuries as from infections. But there are costs to living longer, as aging and chronic illness raise questions about the quality as well as the duration of life.
Register to tell a friend about this lecture.
Comments
If you would like to comment about this lecture, please register here.