Getting a life: Limits to health in the 21st century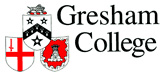 Physic lecture
Our health and longevity are affected by a multitude of things: environment, economy, education, social status, genes, technology, public services, and the rest. Among all of these factors, what are the main barriers to better health in the world today, and how do they differ from one country to another? Which of our major health problems are soluble, and on what timescale? Which observations on the past 200 years of European health are relevant to developing countries today?
Register to tell a friend about this lecture.
Comments
If you would like to comment about this lecture, please register here.