Book Club: The Wretched of the Earth by Frantz Fanon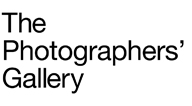 The Wretched of the Earth is considered a classic work of modern revolutionary theory. Led by Azzedine Haddour, writer and lecturer
The Wretched of the Earth is considered a classic work of modern revolutionary theory. Written in 1961 and based on Fanon's experiences in Algeria during the War of Independence, it concerns the psychology of the colonized and analyses the relations between the great powers and the Third World. Azzedine Haddour is Senior Lecturer in French at University College London and has written extensively on Fanon and post-colonial literature and theory.
Register to tell a friend about this lecture.
Comments
If you would like to comment about this lecture, please register here.