19th Century Irish Occultism and the Emergence of 20th Century Celtic Spirituality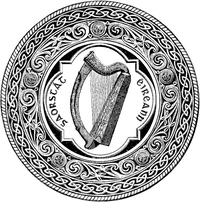 "Old Gods, Nearly Dead". This talk will look at Celtic Spirituality in Ireland at a key point: the turn of the twentieth century.
Celtic Spirituality has been widely influential in the twentieth century on a plethora of paths and traditions: New Age, Druidic, Wiccan, Shamanic and Christian. Though it encompasses a welter of beliefs and praxis, a central discourse is "spiritual homeland" – a real or imaginary place to which one belongs by ties of tradition, language or kin. Moreover, this Celtic homeland is said to emanate ancient values superior to those of the modern world.
This talk will look at this phenomenon in Ireland at a key point in its development, the period at the turn of the twentieth century. To do this the speaker examines, amongst others, three Irish occultists and Celtic scholars: W.B. Yeats, Bram Stoker and Hyde. Their notions of Celticity and spirituality are outlined and explored. The question is posed: does Celtic Spirituality, in its appeal to a spiritual homeland, represent a challenge to modernity? In other words, are we seeing "the resurrection of old gods nearly dead" from their bogs to exact tribute (to paraphrase Robert Graves)? Or is the opposite true: is Celtic spirituality itself a product of modernity, a construction of nineteenth century Romanticism that effectively sounded the death knell for those old gods by building new temples on their graves?
Joseph De Lappe, born in the Irish Ghaeltacht, has done postgraduate research in art history, critical theory and sexuality. In his personal life he is a druid whose practice centres on themes of appropriation, antecedence and authenticity in contemporary Celtic spirituality.
Register to tell a friend about this lecture.
Comments
If you would like to comment about this lecture, please register here.