International Web Marketing - Get it right!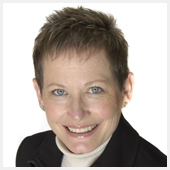 East Midlands International Trade Association's Web Marketing Event.
Internet marketing offers small businesses a wealth of opportunities for small businesses who trade internationally.
What is holding you back from taking advantage of international web marketing?
Join us for this practical and inspiring session where we will introduce you to the range of international marketing tools and techniques you can use. We will use case studies and real life examples, and focus on the kinds of activities which will give your company the most benefit.
Take a look at the International Web Marketing Flyer in PDF format.
17h30 Registration & refreshments
18h00 Welcome & Introduction
18h05 How can I get more of the right kind of customers?
• Getting found in the search engines
• Pay per click advertising
• Online PR
19h00 Coffee break
19h10 How can I encourage customers to buy?
• Best practice web design principles
• Building confidence and trust
• Affiliate marketing
19h35 How do I keep my customers and grow their value to me?
• Web based customer service
• Email marketing
• Monitoring the performance of your site
There will be lots of opportunities for questions, and if you want to have your own site reviewed then send in your details for us to have a look at.
Learn more about this event at EMITA - the East Midlands International Trade Association. Contact Costa Philippou if you would like to join EMITA, or you would like to request further information.
Register to tell a friend about this lecture.
Comments
If you would like to comment about this lecture, please register here.