The Test of Magic
"There is only one test of magic: does it work?"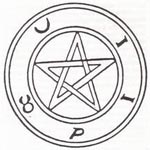 In this interactive talk/workshop, Len Roberts will explore and explain the way of Western Mysteries magic and take you through some of the techniques that must be mastered by those who choose to follow this inner way. These techniques are have a long tradition in the West, and those participating will be given the opportunity to learn how to put them into practice under the guiding eye of an experienced practitioner.
Len Roberts is an Alexandrian priest and witch who has been a practitioner of esoteric magic for 37 years.
Register to tell a friend about this lecture.
Comments
If you would like to comment about this lecture, please register here.