Effective Internet Marketing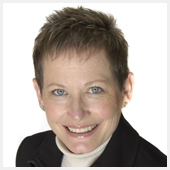 A practical one day Masterclass focussed on gaining competitive advantage from the very
latest Internet Marketing techniques
Every discipline has its current best practice, and Internet Marketing is no exception. But the rate of change on the internet means best practice is changing every few months, new technologies appear and established approaches become obsolete.
Keeping up to date with the latest online marketing trends can be an overwhelming task because there is so much information to absorb.
In one day Effective Internet Marketing will provide you with the skills, tools and techniques to ensure your organisation is making the most of every opportunity the internet can offer as part of your marketing strategy.
Register to tell a friend about this lecture.
Comments
If you would like to comment about this lecture, please register here.