The Economist Debate: "Women Are The Most Wasted Resource In The World"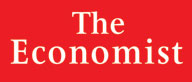 Are women's resources being effectively utilised by society? This event is complimentary, however seats are limited so registration is strongly recommended.
Big changes have occurred in female employment over the last half century. The percentage of women working has risen dramatically. In both the developed and the developing world, more women have paid jobs than in the past. In developed economies, women produce just under 40% of official GDP (and a good deal more if their share of housework is added). By some reckoning, women's increased employment in developed economies has added more to global growth in recent decades than China has. But women's growing share of the workforce has a limit, and in some countries it has stalled. There is still a lot of scope for them to become more productive as they make better use of their qualifications. Women are the world's most under-utilised resource. Too many are still excluded from paid work, and many others do not make the best use of their skills. The under-utilisation of women stunts economic growth. Is it inevitable that women's participation in the labour force will level off? What is the social and economic trade-off between working and raising children? How can women's resources be better utilised by societies?
Speaker(s):

Nicola Horlick | talks
Chair of the Equal Opportuniti Jenny Watson | talks


Date and Time:

18 January 2007 at 6:30 pm

Duration:


1 hour 30 minutes

Venue:


RSA
8 John Adam Street
London
WC2N 6EZ
+44 20 7451 6868
http://www.theRSA.org/events
Show map



Organised by:


The Economist
See other talks organised by The Economist...

Tickets:

free

Available from:

Seats are very limited. To register, or for more information, please email lectures@rsa.org.uk or telephone 020 7451 6868
Register to tell a friend about this lecture.
Comments
If you would like to comment about this lecture, please register here.