Damned by Debt Relief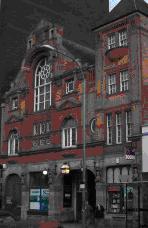 See title
Ceri Dingle or Viv Regan: Damned by Debt Relief. DVD and talk from WorldWrite a development education group which critically examines the real effect of what the 2005 jamboree about debt relief has really done for people in highly indebted poor countries. Just what were the effects of the G8 meeting on debt at Gleneagles in 2005?
Register to tell a friend about this lecture.
Comments
If you would like to comment about this lecture, please register here.