Roots and Herbs in Hoodoo: Their Legends, Origins and Powers
THIS EVENT HAS BEEN CANCELLED
Tonight, a hoodoo doctor gives an in-depth examination of some of the tradition's most iconic ingredients.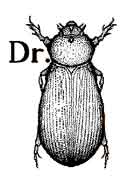 She introduces some of the colorful legends, stories and travel routes of ingredients before turning to their uses and attributed powers. The ingredients (including John-the-Conqueror root, florida water, goopher dust and hot-foot powder) will be on hand for those who have never seen them.
Hoodoo is an African-American system of folk magic, famed for "come to me" sprays, good luck powders and money-drawing floor-washes. Its practitioners are called "doctors", and its products are made with secret elements. Its roots lie in the fusion of immigrant and native lore in the southern states of the USA. Lisa Mead was initiated into hoodoo by her Brooklyn godmother and is now a doctor in the tradition. She is of the Gullah people of the South Carolina islands of the USA, now living in London and writing a history of the tradition.
Register to tell a friend about this lecture.
Comments
If you would like to comment about this lecture, please register here.