The Skull & The Saw : Releasing Demons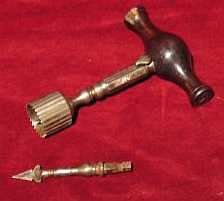 A lecture on the ancient surgical practice of trepanning.
Trepanning is one of the most ancient operations known to man. Prehistoric skulls with man-made holes have been found – an attempt to kill or cure...? Experience the fearsome instruments; drills and brutal saws once used in this worrying practice.
Register to tell a friend about this lecture.
Comments
If you would like to comment about this lecture, please register here.