Hands On : Easter Eggs!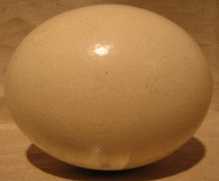 Hands-on session for children based around eggs in medicine and surgery.
From the ordinary eggs you eat for breakfast, to enormous ostrich eggs, eggs have been important in medicine since ancient times. Fun hands-on family Easter activities relate eggs to surgery, animal medicines and invalid food.
Register to tell a friend about this lecture.
Comments
If you would like to comment about this lecture, please register here.