'The Strange Encounter of Kant and Deleuze' Conference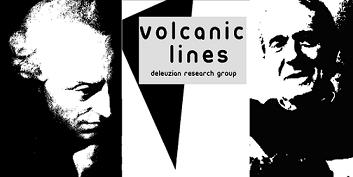 This conference aims to explore and dramatise the conceptual relations that exist between Gilles Deleuze and Immanuel Kant.
Deleuze offers us a 'transcendental empiricism' in direct contrast to Kants' 'transcendental idealism' and the combination of their common ground and their stark oppositions makes this a particularly fertile realm of thought. There has been a growing recognition of the importance of the connections between Deleuze and Kant and this conference aims for the first time to place these relations centre stage. We are strongly encouraging both Deleuzian and Kantian scholars to come together in a constructive encounter that has critical importance for the wider philosophical community.
Keynote Session
Dr Paul Davies (Sussex University) and Dr Daniel W. Smith (Purdue University)
CALL FOR PAPERS:
Possible topics for papers:
Deleuze's claim to complete the Kantian project through immanent critique.
Kantian Ideas and Deleuze's concept of Problems.
Transcendental idealism and transcendental empiricism.
Deleuze's subversion of Kant's thought -'fractures', 'breakdowns' and 'discords'.
The development of Kant's thought through his critical period, culminating in his Opus Postumum, and the implications for his relations with Deleuze.
Parallels between Kant's moral theory and Deleuze and Guattari's desiring-production.
Deleuze's attempt to unify the two senses of the Aesthetic in Kant.
The philosophy of Solomon Maïmon in the encounter between Kant and Deleuze.
Submissions of full papers, of no more that 5,000 words, for a delivery time of 40 minutes, are invited on these and other issues involved in Kant and Deleuze's relations. The deadline for submissions is May 31st.
Please e-mail contributions in MS word, Open Office or Abiword format, along with any queries about the conference, to volcaniclines@hotmail.com Please include a 500 word abstract with your submission. We intend to publish an edited collection of papers presented at the conference.
Conference organisers: Matt Lee and Edward Willatt
Volcanic Lines - deleuzian research group, an initiative of the Greenwich University Philosophy group.

www.deleuzeatgreenwich.blogspot.com
Register to tell a friend about this lecture.
Comments
If you would like to comment about this lecture, please register here.