"Economist Debate: It's the politicians, stupid: political reform, not aid or trade, is the key to A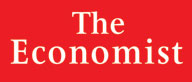 Britain draws migrants from all over Europe, and beyond. Is this a cause for celebration or complaint? This event is complimentary, however seats are limited so registration is strongly recommended.
Much of Africa remains crippled by famine, war, disease and underdevelopment. But what is at the root of these problems? Many complain of lack of aid and unfair trade terms, but is Africa destined to be impoverished because of its own political leaders? Is the venality and corruption in Africa's governance at the centre of its struggles? Or are the political leaders doing the best they can in a continent still devastated by the legacy of slavery and colonialism?
Register to tell a friend about this lecture.
Comments
If you would like to comment about this lecture, please register here.