Middle East Panel Debate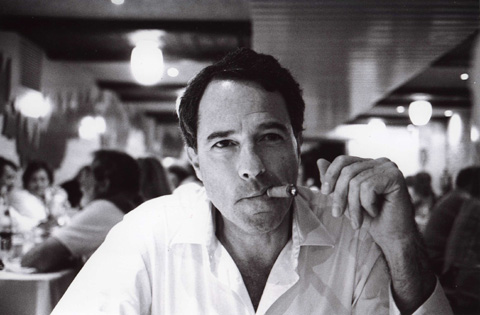 Broadcaster and author Charles Glass will chair the third PhotoVoice Magnum Photographers' Lecture. He will be joined by Magnum correspondent Micha Bar-Am and two members of The Families Forum - a network of over 400 Israeli and Palestinian bereaved families dedicated to pursuing peace and dialogue as an end to the Arab-Israeli Conflict.
The event, part of PhotoVoice's Magnum Photographers Lecture Series at the Royal Geographical Society, will be accompanied by an exhibition of work from PhotoVoice's Side-by-Side project which is being run in partnership with The Families Forum.
Side-by-Side is an ambitious six-month photographic dialogue project between seven Israelis and seven Palestinian teenagers who have lost family members in the ongoing conflict. Through a series of workshops, beginning in January 2007, and an interactive website, the young people are learning the skills of photography to document their lives and to share their views and vision with children from the other side of the conflict.
Sameh, 15, who is documenting the destruction of homes in Nablus by the Israeli forces and is following the lives of those that lost their homes writes;
"I expect that my photos will be a mirror of my life in Nablus - our problems. I hope that this project can connect our lives with the world and that others can understand our lives."
Through working together and using photography as a bridge, the teenagers are developing a voice that is rarely heard amidst the daily news of the region's politics and violence. Noam, 13, a young Israeli says, "I hope the project will give us a chance to learn about each others lives, to understand the differences and the similarities and to make us closer to each other."
Micha Bar-am, who moved with his family to Israel, at that time Palestine, in 1936, is known primarily for his coverage of the Arab-Israeli conflict - in particular his coverage of the 1956 Sinai War and the 1967 six-day war. Forty years on, he continues to document events and the ongoing struggles in his own 'back-yard' as a 'photographer-witness-observer'.
The Series comprises four illustrated lectures held at the prestigious Royal Geographical Society, London, in association with the world-renowned photographic co-operative Magnum Photos who celebrate their 60th anniversary this year.
Proceeds from the Lecture Series will enable PhotoVoice to continue its work providing marginalised communities with photographic training with which they can advocate, express themselves and generate income. PhotoVoice is a registered charity 1096598.
Speaker(s):

Micha Bar-Am | talks | www
Journalist Charles Glass | talks | www


Date and Time:

11 July 2007 at 7:00 pm

Duration:


1 hour 30 minutes

Venue:


Royal Geographical Society
1 Kensington Gore
London
SW7 2AR
020 7501 3000
http://www.rgs.org
Show map



Organised by:


Tickets:

£12 / £6

Available from:

Visit www.photovoice.org or call 020 7033 3878
Register to tell a friend about this lecture.
Comments
If you would like to comment about this lecture, please register here.