Bookclub: Looking at the Overlooked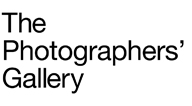 led by Olivier Richon
Book Club: This sessions discusses Looking at the Overlooked: Four Essays on Still Life (2004) by Norman Bryson, a influential book for Keith Arnatt in his work, which analyses the origins and history of the still life genre. The session will be led by Olivier Richon
Olivier Richon has exhibited internationally since 1980 and is in many public collections, including the Victoria & Albert Museum, London; the Musée d'art moderne de la ville de Paris. His work addresses various themes such as the desire for the exotic, the pleasures of imitation, the function of the object in the still life of the still life tradition. He is currently head of the Department of Photography at the Royal College of Art, London.
He has also published several books, including a twenty year retrospective, Real Allegories, published by Steidl and written various contributing essays including Thinking Things, in Where is the Photograph, edited by David Green published by Photoforum and Photoworks.
Olivier Richon was born in Lausanne in 1956. He studied at the Polytechnic of Central London, and graduated with a BA (Hons) in Film and Photographic Arts in 1980 and a Masters of Philosophy in 1988. In 1991, he received the Camera Austria award for contemporary photography.
Register to tell a friend about this lecture.
Comments
If you would like to comment about this lecture, please register here.