A Sense of Magic: Evenings of Western Mysteries
These evenings provide a combination of tuition and experiential exercises in Western mysteries magic.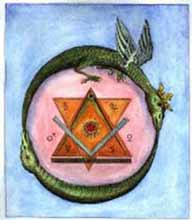 Sessions will be made up of a mixture of information, practical exercises and advice – using magical texts. Len Roberts is an Alexandrian initiate whose journey on this path started in London in the early 1970s. He now lives in Sussex and works rather more quietly in smaller contexts. Len has been a practitioner of esoteric magic for 38 years, and he is offering these three evenings in order to give participants a flavour of Western Mysteries and of Alexandrian Wicca.
Evenings may be attended individually and each stands alone, though will be on a different theme.
Register to tell a friend about this lecture.
Comments
If you would like to comment about this lecture, please register here.