Herbal Magic Workshop: Plants and their Talismans in Ritual
This intensive afternoon is dedicated to plant and herbal magic – planetary correspondences, aspergings, talismans, sigils.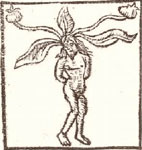 This is a highly practical and hands-on day. It aims to help participants place their magical work with plants into personalised ceremony in one's personal practice. The group will work on ritual form, format, visualisation, layout, words and movement, and then a ritual working. The work of this day draws on skills and knowledge of preceding herbal magic workshops, but this workshop has no prerequisite – everyone with an interest in herbal magic is welcome.
Register to tell a friend about this lecture.
Comments
If you would like to comment about this lecture, please register here.