CARBON CAPTURE AND STORAGE : GENERAL OVERVIEW AND FUTURE DEVELOPMENT...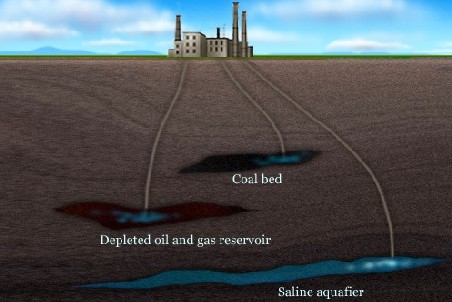 This seminar will provide a general overview of the existing CCS processes. Come to discover what are the main political, legal, economical and social barriers to its deployment !
While climate change has been recognized as a real threat for the humankind, many measures and targets are proposed by EU-members, in order to reduce the amount of CO2 in the power sector. Therefore, most of these countries want to concentrate themselves on renewable energy of energy efficiency. However another solution could enable us to go on with the exploitation of fossil resources like coal (particularly for the emerging countries) : the Carbon Capture and Storage process.
This technology, which consists in capturing CO2 before or after the combustion and in injecting in deep reservoirs, is not very difficult to develop for researchers, but its deployment cannot occur without some governmental guarantees, a clear regulatory frame and the acceptation of people.
Dr Gibbins will give us a short description of the existing technologies, the current research projects and technical barriers in UK. Dr Ha-Duong will provide us an analysis of the socio-economic constraints around the introduction of CCS. Finally Pr Downie will talk about the technical and economical issues raised by the transportation step of CO2 between the power plant and the reservoir.
On the 27/09/2007 at 6pm
At The Pippard lecture theatre on the 5th floor of the Sherfield Building on the South Kensington campus of Imperial College London, London SW7 2AZ (Tube station : South Kensington)
The Sherfield Building is number 22 on the campus map attached below. Due to construction work in and around the library at the moment, the easiest routes to the Sherfield Building on the campus start from Exhibition Road.
Free registration on event@ambascience.co.uk. Please visit our website : www.ambascience.co.uk
We would be very grateful if you could pass on this information to whoever might be interested in this seminar.
Register to tell a friend about this lecture.
Comments
If you would like to comment about this lecture, please register here.