LAGB Annual Meeting 2007, 29 August to 1 September 2007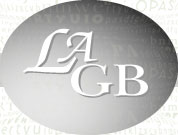 The annual meeting of the LAGB (Linguistics Association of Great Britain).
The 2007 LAGB meeting will be hosted by the English and Philosophy departments at King's College London.
The LAGB is the leading professional association for academic linguists in Great Britain. Its scope includes all branches of linguistics - formal or informal; theoretical or descriptive; synchronic or diachronic; social or psychological (or neither); concerned with one language or many.
Register to tell a friend about this lecture.
Comments
If you would like to comment about this lecture, please register here.