Pay Per Click Advertising for Property Investors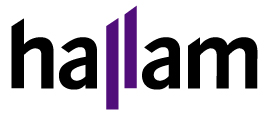 Find out how the experts make more money by using successful Pay Per Click (PPC) advertising on Google, Yahoo, and MSN.
This in-depth practical How To Workshop will teach you the strategies and skills to become a savvy PPC advertiser.
About this Pay Per Click Training Course
This course will guide you through the essentials of planning and optimising your PPC advertising. Using latest techniques and strategies you will understand how to get well qualified visitors to your website, how to get high conversion rates, and how to take advantage of this hugely cost effective route to market.
It's not a workshop for absolute beginners; we're assuming you have already have set up a Google Adwords account, and may have tried setting up adverts with varying degrees of commercial success.
Susan's workshop materials are constantly updated as the industry shifts and changes, and this workshop will reflect the latest strategies to reflect the evolving Pay Per Click marketplace.
You will be provided with a comprehensive set of course notes, articles and reference guides. Following the course, you will have access to Hallam's online library of Pay Per Click support resources.
Seminar Programme
* Overview of the main PPC providers
* How to set up successful PPC campaign structures
* Identifying high performing keywords that drive sales
* Bidding strategies specific to your business model
* Understanding the Google Quality Score
* Defining your bid strategy
* Taking advantage of demographic targeting, positional preferences, ad scheduling and other powerful techniques
* Copywriting perfect ads to increase your click-throughs
* How and when to use Keyword Insertion tools
* What to measure, and how to do it effectively
* Increasing your PPC conversion rates with landing pages
* Researching your competitor's PPC campaigns
The Trainer
Susan Hallam is a Google Adwords Certified Professional, one of the UK's leading Internet marketing trainers and consultants, with more than 20 years experience in the information industry.
She is a regular speaker at conferences including Search Engine Strategies, InternetWorld, and the East Midlands eBusiness Club's Web Academy and eBusiness Expo.
Register to tell a friend about this lecture.
Comments
If you would like to comment about this lecture, please register here.