Frontline Confidential: Conmen, Private Investigators and the Media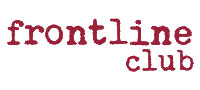 Jeffrey Katz discusses private investigators and the media.
Jeffrey Katz, the Chief Executive of Bishop International, talks about private investigators, the industry's relations with the media and tells the story of Barry Edward Gray (aka Joe Flynn) who conned an American news group into paying more than $50,000 for false information about missing union leader Jimmy Hoffa.
Register to tell a friend about this lecture.
Comments
If you would like to comment about this lecture, please register here.