In the picture with Philip Jones Griffiths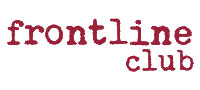 Philip Jones Griffiths presents his Vietnam Trilogy; photographs from the books that became classics of photojournalism and had a major influence on American perceptions of the war.
Griffiths joined the Magnum Photo Agency in 1966 after stints with the Sunday Times and Observer, before he first travelled to South East Asia. His seminal work, Vietnam Inc, was published in 1971 and has been cited as the most effective book of photojournalism published on the war.
He worked throughout Asia in the 1970s before relocating to New York to serve as president of Magnum for a record five years between 1980-85.
Register to tell a friend about this lecture.
Comments
If you would like to comment about this lecture, please register here.