Iraq in focus: A year on from the 'surge'
THIS EVENT HAS BEEN CANCELLED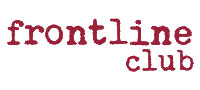 In the picture with Sean Smith- Iraq in focus: A year on from the 'surge'. In conversation with Julian Borger (Diplomatic Editor, The Guardian)
Sean Smith's work in Iraq has won praise for exposing the pain and suffering of both ordinary Iraqis and US troops, tasked with restoring peace in a country falling apart. Here he will present examples of his work and discuss with the Guardian's diplomatic editor, Julian Borger, the story behind the images as well as where Iraq stands a year on from the controversial 'surge' of US troops.
Register to tell a friend about this lecture.
Comments
If you would like to comment about this lecture, please register here.