Happiness and heartbreak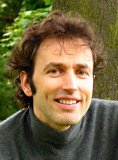 Can we live in a way to maximise out happiness and our subsequent health?
Dr Nick Bayliss will explain what really drives our everyday lives towards well-being. Professor Martin crowe will provide a medical perspective on emotions and health.
Register to tell a friend about this lecture.
Comments
If you would like to comment about this lecture, please register here.